Nozawa is a working Village with a Ski resort. Many ski resorts are just that they were built for the skiing. Nozawa is different and was established for Centuries before the skiing was introduced 100 Years ago. It has long been a popular Mountain retreat and Onsen town for people from Tokyo and surrounds. Sometimes called the "Kyoto" of snow towns it has a unique traditional charm that many Ski Resorts lack.
With beautiful temples, relaxing hot springs, amazing hiking and biking, a wide range of delicious restaurants and friendly welcoming locals there is a lot to enjoy besides just the skiing. This is even more important now when the snow has not yet arrived yet in Nozawa there is still plenty to do. Here is a list f things that will keep you more than busy, you will have a great holiday.
1. Go Skiing! 
The lifts may not be rolling in Nozawa Onsen but our guests are still skiing! Nearby Shiga Kogen has been open for a few weeks now and it is a bit of fun. With its higher elevation and snow making facilities it means you can ski right now.
Details of the Shiga Kogen Ski Tour;
Departs; Daily from Chuo Terminal Bus Stop meet at 8;15 am for an 8:30am Departure ( Bus stop near Traffic Lights) Please be there on time!
Cost of Return Shuttle; Adults 2500 Yen, Kids to age 12 just 1500 Yen
Travel time;  About 1 Hour each way. Return about 4pm to Nozawa
Lift Passes; are 3900 Yen Adults and Kids 1700 Yen purchase at Shiga Kogen on card or cash ( Until 20th December)
Ski and Board Rentals
can sort with us about 3300 a day best if can sort the night before. Here is a link to book if the guests can go on line and sort before head to our shop Nozawa Central Rentals
by 7pm the day before
https://www.nozawaholidays.com/ski-gear-clothing-hire/
Logistics; Lodge Staff will arrange for your Skis and Boards to get to the bus if you can make your own way with Boots, Helmets, Gloves and anything else you need for a day on the slopes. There are restaurants there for lunch.
Return Rental Gear with Staff when you get off the bus or talk to them if want to extend more days can do at Rental Shop
To Book – Must do by 7pm the day before; Please see the Staff at any of our lodges, Kaiya Nozawa, Lodge Nagano, Nozawa Central or Villa Nozawa or
Call; 0269670467
Whattsapp +819096696026
Exclusive only for guests staying at Nozawa Holidays sorry if staying elsewhere can take a Taxi or get a Rental Car at Iiyama Station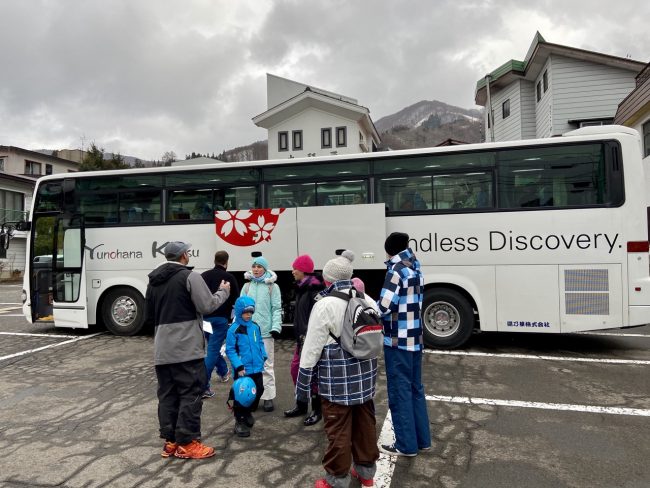 2. Make a Snowman, Ride a Sled and have a Snowball fight in Nozawa!
The lifts may not be open but we have enough snow up top in Nozawa to enjoy the Winter Snow experience. Nozawa Holidays guests have been going up and sledding, making snowman and the odd snowball fight! If keen to go up can get a Taxi  up and set  a time for them to pick you up.  It is only about a 15 -20 minute drive up. Please let our staff know if keen to join in the fun
Cost ; Free for Nozawa Holidays Guests for sleds from  Nozawa Central Rentals https://www.nozawaholidays.com/ski-gear-clothing-hire/ If need Ski Wear please drop into Nozawa Central Rentals and get sorted. Open from 8am to 11am and 3pm to 6pm.
Magic Carpet Open for the Little ones!
The Resort has also opened up the Magic Carpet at Hikage Slope and the Yu Road or Moving walkway is open to get up there so easy access from the Village.  You can also  walk up. Sleds are free to use and it is open daily as is Yumin Day Care so the kids are covered! Day Care Nozawa Onsen
Times are 8am to 16;30pm Daily
Enjoy Nozawa before Lifts Roll
There are lots of other cool and interesting things to do and explore in and around Nozawa Onsen while you are waiting for the lifts to open here are a bunch more
3. The Famous Snow Monkey Tour
There may not be lots of snow yet but it has been cold. So the cute little Snow Monkeys are taking to the Onsens in the mountains around Yudanaka National Park, just a short drive from Nozawa Onsen. Nozawa Holidays has tours leaving 3 days a week at the moment Monday, Wednesday and Saturday. Can also go other days so just ask
Here is a link to look and book
4. Nozawa Onsen Walking Tour
Nozawa is a great town to explore and you can walk yourself around easily with one of our town maps. Here is a link the map Nozawa Onsen Town Map
But if want to learn a bit about Nozawa Onsens rich history why not join local Taka san for a guided tour of the Village.
Meet at Oyu Onsen Tue,Thu, & Sun evenings at 7;30pm. It is a free tour but tips appreciated for Taka san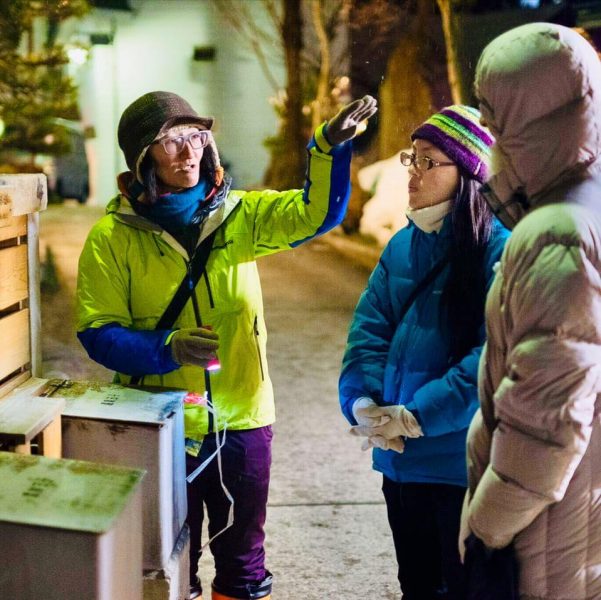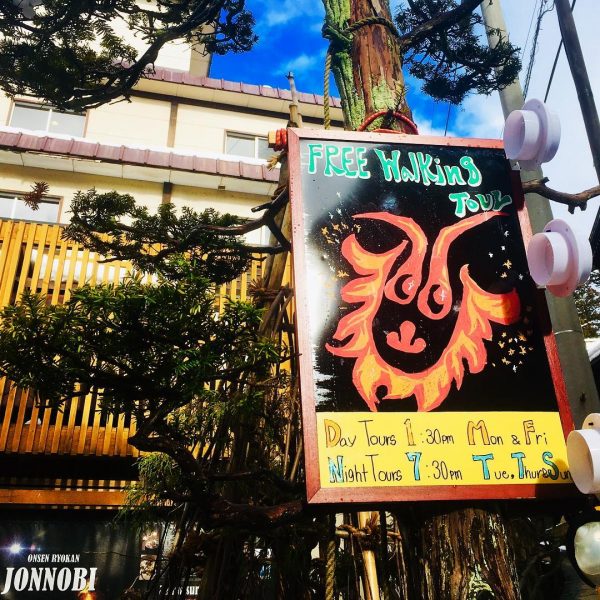 You can also check out this great Orientation video to get your bearing in Nozawa
5. Take an Onsen there are 13 Free ones in the Village
Here is a link to details and how to Onsen in Nozawa Onsen How to Onsen in Nozawa Onsen
6. Eat, Drink and be Merry in Nozawa Onsen
We are blessed in Nozawa to have over 40 great places to East and Drink in the village. From Sushi to Sake and everything in between. Check out  our great guide right here; Restaurant and Bar Guide Nozawa Onsen Japan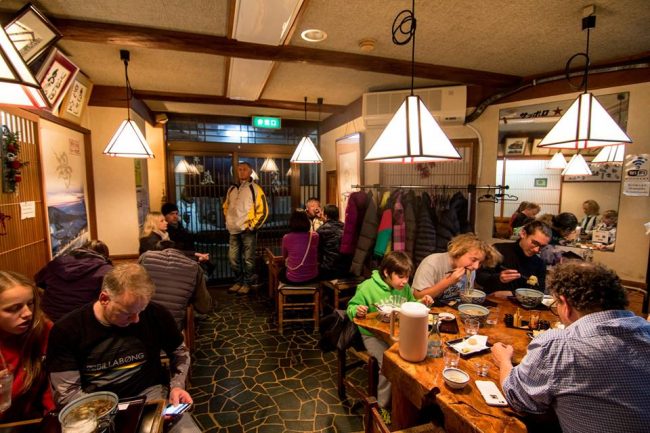 7. Do it yourself Day Tours from Nozawa Onsen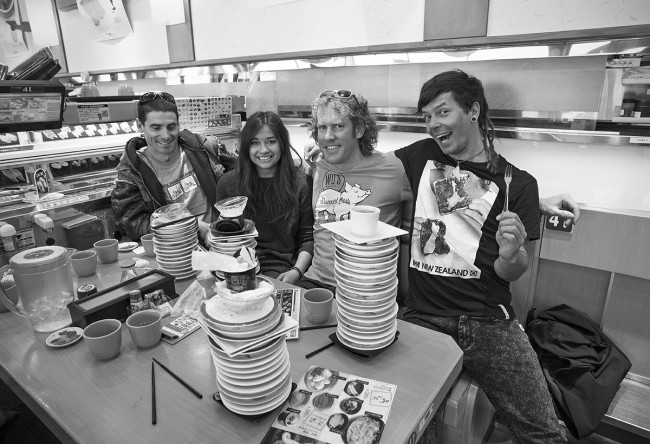 Public transport in Japan is nothing short of incredible. Nozawa is very central to lots of amazing traditional and unique nearby destinations to visit by train or car with on 1 or 2 hours away. Some interesting day trips include theses
Nagano City
Matsumoto Castle and Town
Kanazawa with its Gardens and Traditional Feel ( Personal Favourite)
Togakushi with Ancient Forest and Shrines
Here is a link to details Day Trips from Nozawa Onsen
Other interesting and nearby towns like Iiyama, Obuse and Tokamachi – Ask staff for details. Iiyama is an easy one on the Nozawa Onsen Liner for just 600 Yen and can go to Kappa Sushi Train, Hirano Cake Shop, Beisia Supermaket and more. There is an excellent Tourist Info at the station and can walk from there, hire bikes or take a taxi.
More info here; Day Trips from Nozawa, Iiyama and Shibu Onsen
8. Other Activities to do in Nozawa Onsen
The above should keep you busy for a while but if still want more here are some other fun activities to do until the Ski Resort Opens in Nozawa
Hire some bikes from Compass House – Mountain or Cross Bikes and take to the hills or country roads
Take a Hike, the mountains are not only good for skiing there is some great walks to be done. One of my personal favourites is a hike to Hokuryu Lake nearby can hike up to the shrine too or take an outdoor Onsen in the hotel. Here is a link to details Hike to Lake in Nozawa Onsen
Cooking Classes join one of our local chefs and learn some Japanese cooking. Eat some too!
Visit Round One Amusement Centre in Nagano if have enough keen can get a bus to go
Go Fishing on the Lake at Nojiri and cook your fish on the boat! Cool experience
For all these and other great things to do in Nozawa please consult our staff at Nozawa Holidays offices. Conveniently located at Nozawa Central, Villa Nozawa, Lodge Nagano and Kaiya Nozawa. Have a great stay – Arigatou Gozaimashita